Mary Humphreys and Anahata
Folk Musicians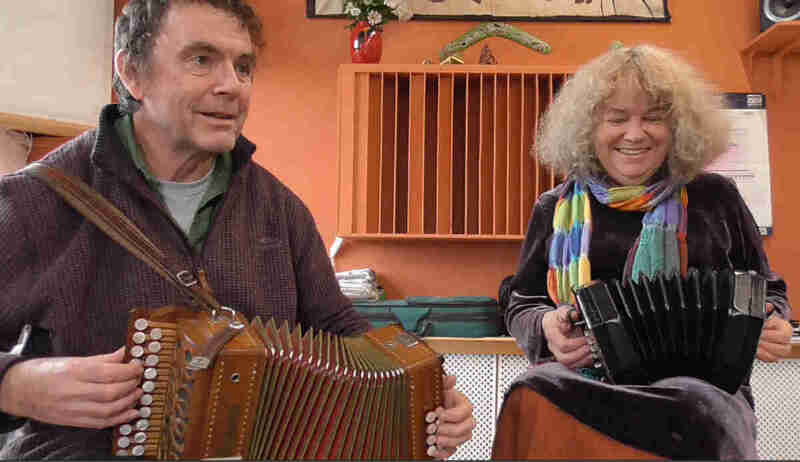 This rewrite of our web site features free recordings, videos and notation for our music and songs. There is still an
archive of our old web site
.
Mary and Anahata are folk singers and musicians, specialising in traditional English material. From 2001 to 2020 we lived in Cambridgeshire, performed regularly at folk clubs and festivals, recorded a handful of CDs, played ceilidhs in several bands and were involved with three molly dance teams at different times, as well as having various leading roles in a local folk promotion organisation.
Since 2017 (when Anahata retired from the day job) we have lived in West Yorkshire. At the beginning of 2020, before the coronavirus pandemic arrived, we had decided to stop regular song gigs, and put some of our music on line. We intended to keep playing ceilidhs, but obviously the pandemic has put that on hold.
On this new web site, we are no longer trying to promote ourselves for gigs. There will be a summary of what we did over the last 20 years, but the main content is going to be a collection of music, recordings and videos for you to download, listen to or watch.